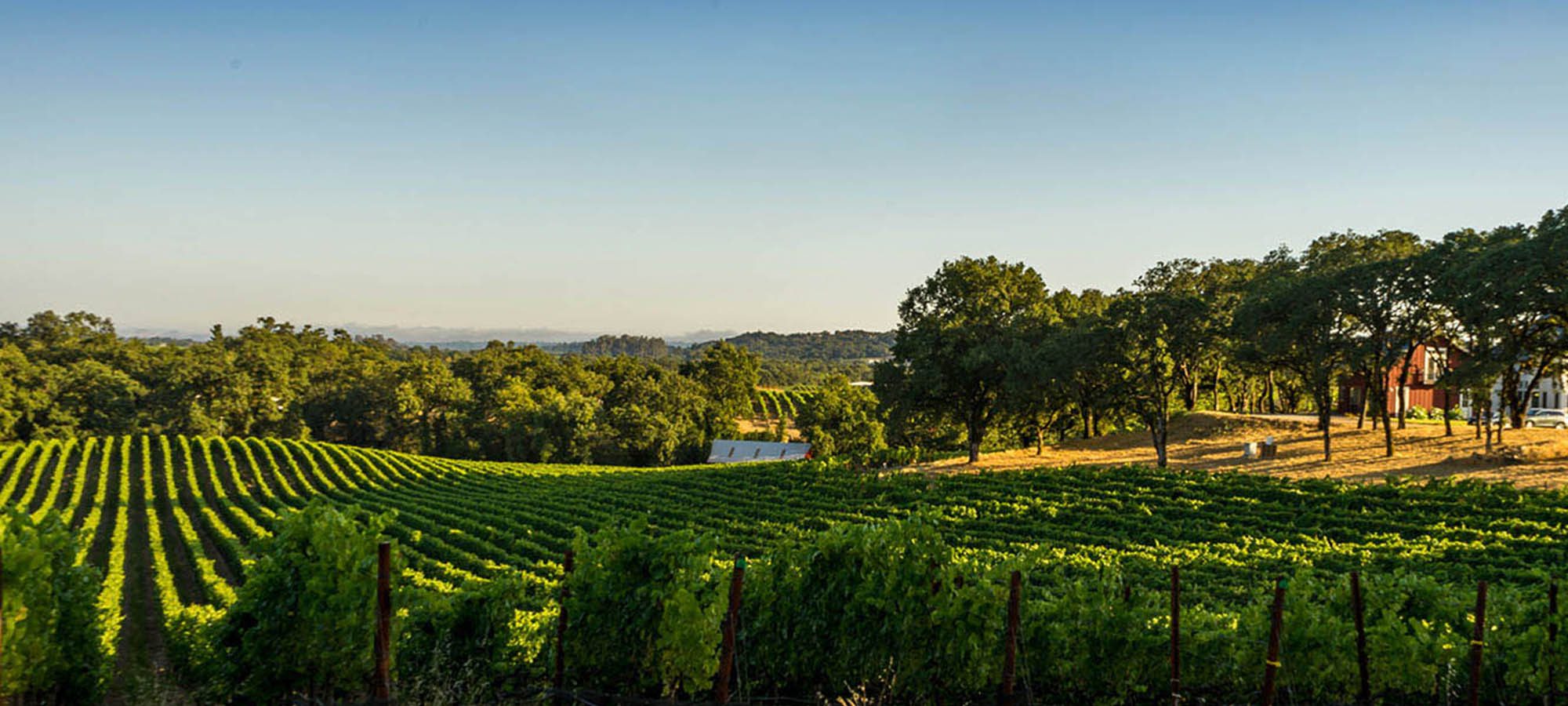 Vineyard eleven
In 2011, our family purchased a small Pinot Noir Vineyard off Starr Road, in the Middle Reach of the Russian River Valley, that was in search of an owner to care for its needs, nurture its vines, and take an emotional interest in the fruit it produced. Vineyard eleven is a 21-acre ranch that was originally planted to 10 acres of Pinot Noir vines in two distinct growing blocks; Block #1- growing clones 667 and 115; Block #2-growing clone 828. The vineyard originally planted between 2002 and 2004 had a long history of supplying ultra-premium grapes to wineries like, Patz & Hall, Kosta Brown, Gary Farrell, Evening Land, Orogeny, Paul Hobbs, and Orin Swift.
At the end of harvest 2014, it was with mixed emotion that we made the decision to replant Vineyard eleven. With all the tender loving care, soil enhancements, and attempting every "trick in the trade", it became apparent that the vineyard was suffering from a virus that was first given the name in 2013 as Red Blotch (which limits the vines ability to make sugar in the grapes). We have now replanted 11 acres with two distinct Pinot Noir blocks. The Heritage Block was replanted in 2016, to the Mt. Eden and Swan clones. The Red Barn Block was replanted in the Spring of 2018 to the Pommard, Swan, and Vosne- Romanée clones. Vineyard eleven will eventually become the source of the fruit for our Estate Pinot Noir.

Our first vintage of Domaine de la Rivière 2017, Shoshana Rosé, came from block #1 with the 115 clone. We felt it was fitting to begin the next chapter of our story with fruit from the rolling hillside section of the vineyard that started our journey. It was only natural to name this Rosé after our first and only daughter whose name in English translates to Rose.
Vineyard Details
Soil Type: Spreckels & Huichica Loam Volcanic Clay Subsoils
Vine Training: Cane Pruned
Rootstock: 101-14
Clones: Heritage Block - Swan and Mt. Eden
Red Barn Block - Pommard, Vosne-Romanee and Swan
Year Planted: 2016/2018
Manager: Matt Reilly