---
---
Since establishing our estate, active discovery, learning, and involvement has guided everything we do at Vineyard eleven.
---
ABOUT US
---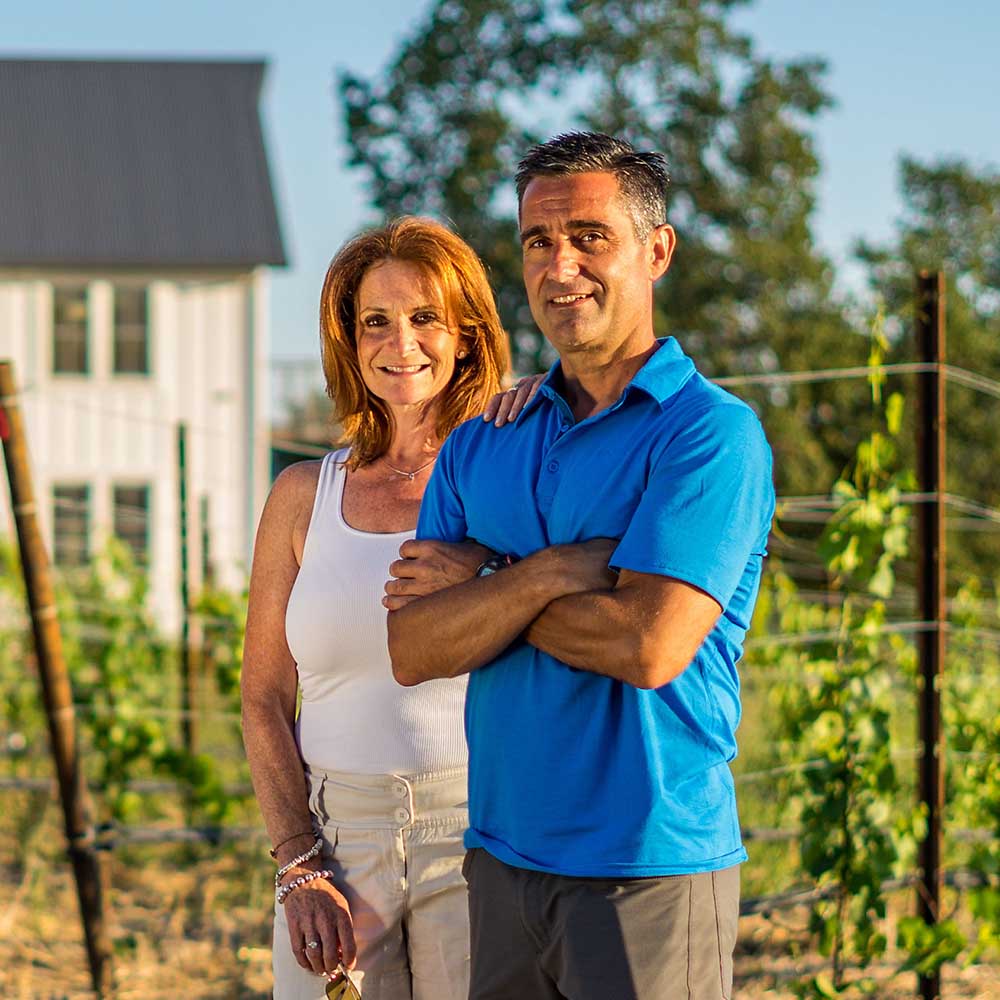 In the early 90's we started to develop a palate for different types of wines. Although, we knew little about the industry we enjoyed what was in the glass. Geoff started to research different varietals to understand the areas where different grapes were grown. Over the next several years we became California wine country enthusiasts and traveled frequently to Sonoma and Napa. It was during these trips we defined our passion for small crafted wines and the stories they told. We found that each bottle told its own story. The personal connections we made in Sonoma County, with the people, land and the wine, clarified for us, the Russian River Valley was where we felt a sense of home.
We jumped at the opportunity in 2011 to purchase a small Pinot Noir vineyard, in the Middle Reach of the Russian River Valley, that was in search of an owner to care for its needs, nurture its vines, and take an emotional interest in the fruit it produced. We believed we were the lucky ones to revive this precious gem, Vineyard eleven. Originally, Vineyard eleven was planted with two distinct growing blocks; Block #1- growing clones 667 and 115; Block #2-growing clone 828. We finished our first harvest with a celebration on 11-11-11
---
Special Note: Our first vintage of Domaine de la Rivière 2017 Shoshana Rosé,
came from block #1 with 115 clone.
---
We are focused on growing and sourcing ultra-premium grapes from the Middle Reach of the Russian River Valley, as we believe wine produced from this region has unique age worthy flavors and characteristics that all will enjoy.
Our family's goal is to craft artisanal, limited production wines that will create many memorable experiences for you.